Thank you Jesus for that Yeezus!
Kanye West's highly anticipated album has leaked, and the "internets" are going crazy. Although it's only four days early, the whole world is talking about the coming of Yeezus.
Of course, when artists get word that their album has leaked on the internet, they're usually pissed, but what can they do?
Nothing.
We don't really know what Kanye's thinking right now as his album wanders through the hard drives of millions, but his reaction is probably very interesting.
Obviously, we don't know for sure, but down below is somewhere in the realm of Yeezy's reaction.
So here it goes:
When Kanye heard Yeezus leaked on the internet, he probably was like….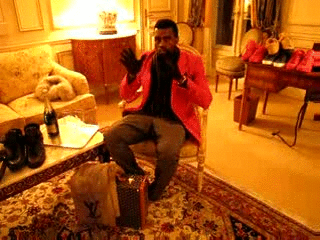 Then he said…
…and asked Kim, "Can you believe this shit?"
Then Beyonce got word and…
…sent her condolences.
And after further consideration…
Kanye's not a happy camper. BUT…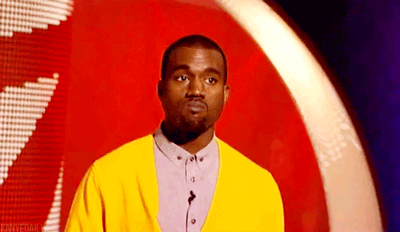 he's praying to the other heavenly father that people…
listen to Yeezus….
and run to the nearest record store or…
purchase it on iTunes…
So he can shoot straight to number one on the charts and…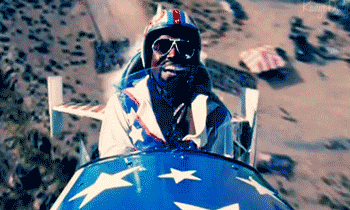 drop the mic on all these other rappers.
Also On Global Grind:
Every Time Blue Ivy's Baby Hair & Afro Was Flourishing & Beautiful
1. Blue kisses.
Source:Instagram
1 of 24
2. Beyonce and Blue Ivy...like mother, like daughter
Source:Instagram
2 of 24
3. Basically twins.
Source:Instagram
3 of 24
4. Bey and Blue snuggle
Source:Instagram
4 of 24
5. Natural and beautiful in New York City.
Source:Getty
5 of 24
6. Blue Ivy in pigtails
Source:Instagram
6 of 24
7. Blue Just Chillin'
Source:Instagram
7 of 24
8. Rihanna chats with Blue Ivy at the Grammys.
Source:Getty
8 of 24
9. Supporting mommy, natural hair and all.
Source:Getty
9 of 24
10. Caught dancing on camera!
Source:Getty
10 of 24
11. Blue Ivy Playtime
Source:Instagram
11 of 24
12. Flawless genes.
Source:Getty
12 of 24
13. Forget your beauty standards.
Source:Getty
13 of 24
14. Daddy duties.
Source:Splash
14 of 24
15. Blue's been natural since day one.
Source:Splash
15 of 24
16. Afro appreciation.
Source:Instagram
16 of 24
17. Priceless moments.
Source:Instagram
17 of 24
18. A Christmas memory.
Source:Instagram
18 of 24
19. Going up!
Source:Instagram
19 of 24
20. When your mom is Beyonce.
Source:Instagram
20 of 24
21. Bey & Jay PDA
Source:Instagram
21 of 24
22. Blue Ivy's Flourishing 'Fro
Source:Instagram
22 of 24
23. Blue and Bey sending smooches
Source:Instagram
23 of 24
24. A family affair
Source:Instagram
24 of 24