It's been one year since Compton rapper Kendrick Lamar released his highly acclaimed debut album, good kid, m.A.A.d city, and as Drake would say, nothing was the same.
Kendrick's major label debut was undoubtedly the best hip-hop album of 2012, and is being surrounded by a lot of Grammy buzz this upcoming award season.
GlobalGrind decided to take a look back at how good kid, m.A.A.d city made us feel…as told by gifs, of course.
So take a few minutes out of your day and reminisce with us. If you don't remember the exact sentiment of how you felt the first time you listened to K.Dot's debut, put your headphones on and enjoy….
As soon as the opening of "Sherane aka Master Splinter's Daughter" came on, you listened intently.
So far…So good…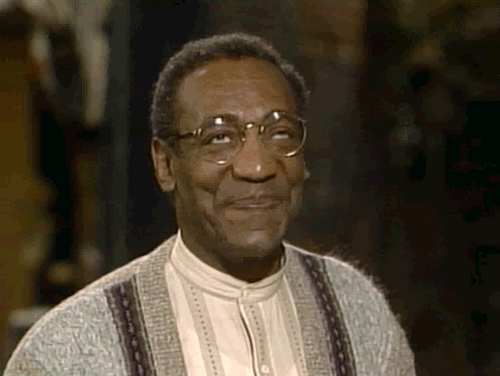 Then Kendrick's "parents" call and you start to giggle to yourself like, "Kendrick's parents are funny." 
When "Bitch Don't Kill My Vibe" slowly seeps through your speakers, you were like…
BLUNT TIME!
And you start thinking, "yeahhh…bitch don't kill my vibe"
…yeahhh this vibes…
A-RING-KING-KING-KING-KING…..
"Backseat Freestyle" begins to bang…
but when Kendrick says it's "go time"….it's GO TIME!
But then you sit your "bitch ass down" when "The Art Of Peer Pressure" blares through your speakers….
Yeahhh….
Vibing again….
And just riding…with the homies.
"Money Trees…"
Damn…that burn came on?
It go Halle Berry….
Or Hallelujah
Yassss…
Preach K.Dot and Jay Rock
Ohhh yes…another skit.
I like this song…a lot.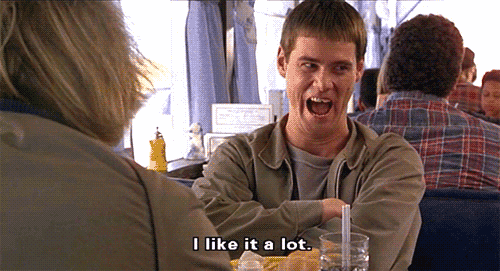 Then "Poetic Justice" rings….
And you start imagining Janet Jackson doing….
This…
Then the skit starts to get realllyyyy heated, and you're like….
"Good Kid" vibes come back…
…but the storyline is so intense, you're either bobbing your head or frozen in thought…
"m.A.A.d city…."
Turn up time…
Pour up…
drank…
head shot 
drank
sit down 
drank…
stand up
drank…
Skit returns…and sh*t gets too real.
Damn….
Your sentiment when "Sing About Me, I'm Dying Of Thirst" comes on…
Everyone's dying of thirst…
Let us pray…
"Real" rings and you're vibing again…
Kendrick's parents call again and you're like, "Kendrick, stay alive." 
Then "Compton" comes on and you want to yell "put the flutes on it guru" despite it being produced by Just Blaze…
By the end of the album, you're thinking…
Good job Kendrick.
Also On Global Grind:
15 photos
Launch gallery
1. Basically twins.
Source:Instagram
1 of 15
2. Natural and beautiful in New York City.
Source:Getty
2 of 15
3. Rihanna chats with Blue Ivy at the Grammys.
Source:Getty
3 of 15
4. Supporting mommy, natural hair and all.
Source:Getty
4 of 15
5. Caught dancing on camera!
Source:Getty
5 of 15
6. Flawless genes.
Source:Getty
6 of 15
7. Forget your beauty standards.
Source:Getty
7 of 15
8. Daddy duties.
Source:Splash
8 of 15
9. Blue's been natural since day one.
Source:Splash
9 of 15
10. Afro appreciation.
Source:Instagram
10 of 15
11. Priceless moments.
Source:Instagram
11 of 15
12. A Christmas memory.
Source:Instagram
12 of 15
13. Going up!
Source:Instagram
13 of 15
14. Blue kisses.
Source:Instagram
14 of 15
15. When your mom is Beyonce.
Source:Instagram
15 of 15