5 Reasons Why You Should've Watched Pretty Little Liars
Advertisement
ABC Family is quickly becoming the new home of the teen drama. After the success of The Secret Life of an American Teenager, the network introduced us to Pretty Little Liars, a show about a group of pretty girls hiding some very ugly secrets and coping with the death of the former leader of their clique, on top of handling the usual teen angst.
Starring Lucy Hale as Aria, Ashley Benson as Hanna Marin, Troian Bellisario as Spencer Hastings and Shay Mitchell as Emily Fields, the show has quickly become a sensation, claiming a spot on Twitter's list of worldwide trending topics every Tuesday night since it premiered a few weeks ago.
In case some of us haven't given the show a chance, here's GG's 5 Reasons You Should've Watched Pretty Little Liars.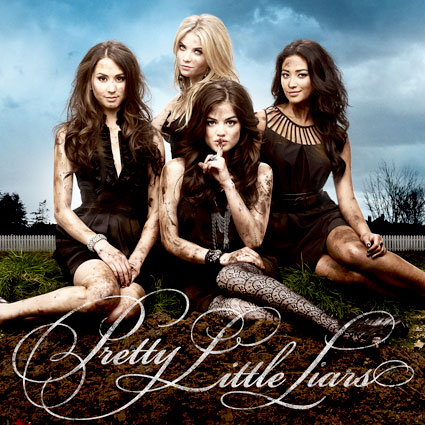 More on:
Dougie
,
Ester Baxter
,
ezl
,
Galia Slayen
,
GlobalGrind think tank
,
magazine cover
,
Mallika Sherawat
,
Salman Rushdie
,
september
,
super cat
,
trouble on my mind