The Greatest Urban Myths That Got Busted
Advertisement
President Obama is slated to make a prime time television appearance in the upcoming weeks. No, not the State of the Union, but the hit Discovery show "Mythbusters," where a team of explosion-prone pyrophiles test urban legends. The Obama episode will focus on the 'Archimedes death ray.'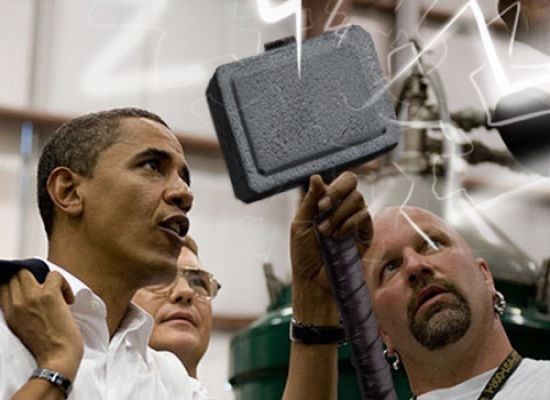 The "Archimedes death ray' is the ancient Greek mathematician destroyed an invading Roman fleet by using only mirrors that reflected the sun's rays.
Obama did the episode in honor of the White House celebrating math and science competition winners from schools around the country. That's good cause we thought that the Prez was going to display some unknown super powers that he had.
What are some myths that need to be busted? Here are a few we think the president should tackle.