Who You Gonna Be For Halloween?
Advertisement
Can't decide what to dress up as for Halloween? You can choose from B.Rock to The Maverick.
Check out Lil Obama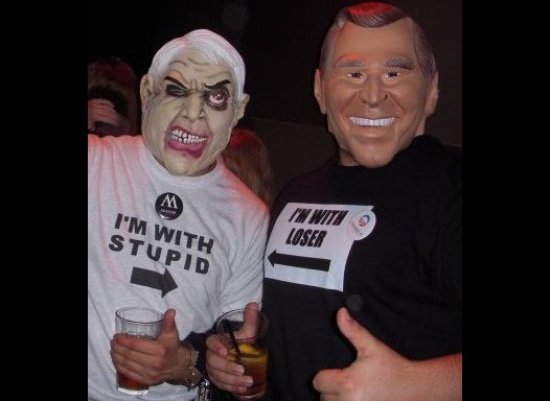 Adam Ballout (left) and Ameer Ballout (right) display just how handcuffed the two republicans were last election!
Wow Sarah Palin is definitely a good look.
Hillary Clinton is always a favorite, just find the right pants suit.
The Ex-Presidents made famous by the 1991 film Point Break
So Check out whenJohnny Utah chases Ronald Reagan:
Read more at: http://www.huffingtonpost.com/2009/10/13/political-halloween-costu_n_318389.html?slidenumber=djr6exI2teQ%3D#slide_image