1 In 4 Women Will Get Raped Before Graduating From College
Advertisement
Astonishing!!! There is a probability that one out of four female college students will be raped before receiving a diploma. According to a study done by the Justice Department, estimated that 25 percent of college women will be victims of rape or attempted rape before they graduate within a four-year college period, and that women between the ages of 16 to 24 will experience rape at a rate that's four times higher than the assault rate of all women.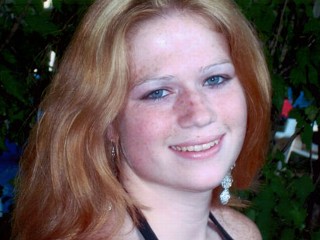 Megan Wright was a 19-year-old freshman at Dominican College in 2006 when she was allegedly gang raped on her college campus, and later committed suicide.
In the case of Megan Wright, a 19-year-old from New Jersey. Wright was wrapping up her freshman year in May 2006 at Dominican College, a small Catholic school in Orangeburg, N.Y., about an hour away from New York City, when she was allegedly gang raped on its campus. She committed suicide before the year ended.
Her mother, Cindy McGrath, is suing Dominican, claiming that the college failed to conduct a proper investigation into her daughter's assault, and thereby violated Title IX of the Civil Rights Act, which guarantees equal access to education.