Barack Obama Took This Stage, You Can Too
Advertisement
Unexcited, disillusioned, frustrated, irritated, hopeless, crushed, cautiously optimistic, demoralized, confused....
The list of terms used to describe the political state of young America goes on, and on, and on. Yet despite the widespread assumption that we've collectively retreated, not a day goes by where a young person doesn't do something on their campus, or in their community, that qualifies as nothing short of amazing.
If you're one of those young people, standing up for progressive change in ways big or small, Campus Progress and HuffPost College want to hear from you -- and we want to make sure the naysayers hear from you too.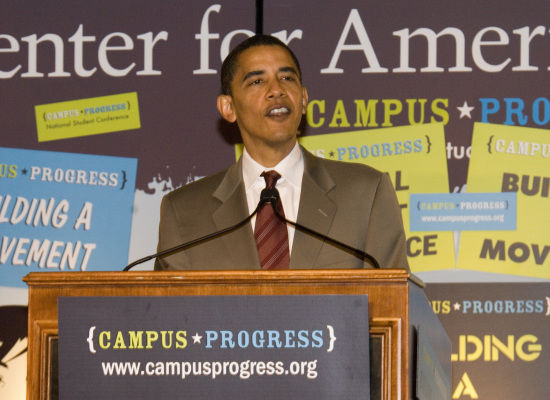 That's right- we've launched a contest that will give you a chance to speak to more than 1,000 politically engaged young people in person, and tens of thousands more online, about what inspires you, and what you're doing to bring about change.