Today is National Love Your Pet day —but shouldn't everyday be a day to love on your beloved canine, or feline, or whatever non-human animal you call a pet.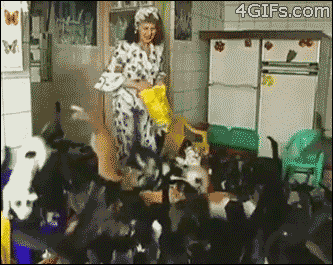 Animals can literally become your family if you spend enough time, money and attention on them. Folks have been known to treat their dogs like their kids or their cat like the best friend they wish they had. Unsurprisingly, millenials have found a way to incorporate their pets into their daily routines. Some even have service dogs to accompany them to help deal with anxiety.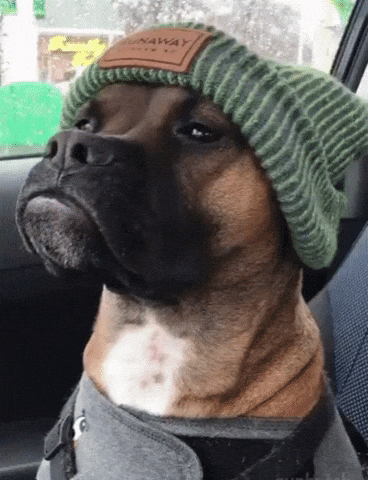 Yes, it's safe to say that an entire generation took pet parenthood to a new level. In an article on MediaPost, Tanya Gazdik wrote,
"For Millennials, a dog or cat isn't just a pet, it's a starter child. Eighty-two percent of Millennials are far more likely to feel that getting a pet is part of preparing to have a family.

Millennial pet owners are so attached to their pets that 71% would take a pay cut if it meant they could bring their pet(s) to work every day, with 1 in 5 (21%) opting to take a pay cut of 20% or more."
That's pretty deep. If you think regular degular millenials are protective and obsessive over their pets, just imagine how rich and famous folks cater to their animals.  Just look at the late, great fashion designer Karl Lagerfeld. He wouldn't go anywhere or do anything without his beloved Choupette.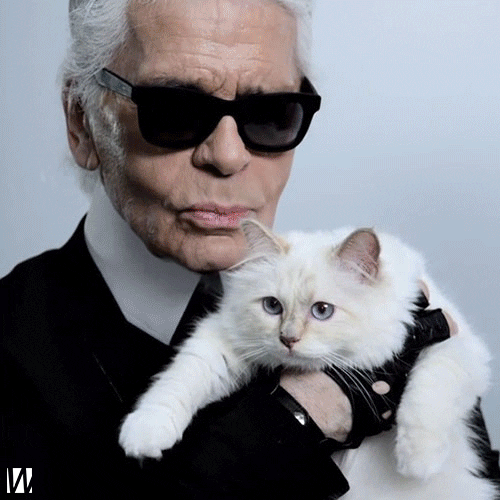 There are even rumors that Choupette may inherit the designers massive fortune. No word on whether or not that's true, but either way, that cat has lived a better life that most of us combined. Check out our list below of celebs who are obsessed with their pet.
1. Beyonce & Blue Ivy
Source:Instagram
The queen Bey doesn't post too much about her personal life, but back in 2016 she gave us a glimpse of the White, fluffy dog she and Jay adopted for Blue. Adorbs!
2. Cardi B & Offset
Source:Instagram
Initially, the hot couple owned two dogs — Boujee & Bentley — until the doggies gave birth to eight pups just a month before Cardi and Offset welcomed their daughter Kulture Kiari Cephus.
3. Karl Lagerfeld
Source:Instagram
The late legend was so close to his cat Choupette that it was almost shocking to see him without him. After Lagerfeld's passing, folks are concerned about what will happen to his beloved feline. As close as they were, Choupette will probably inherit Karl's fortune.
4. Quavo
Source:Instagram
Every member of the Migos has their own dog, but Quavo's dog has his own security. Now that's big ballin'/
5. CeeLo Green
Source:Instagram
CeeLo's loves his pup ZU so much, he gave him his own Instagram page.
6. Ariana Grande
Source:Instagram
Someone once jokes that Ariana has as many rescue dogs as she does hit singles. The singer even adopted her ex, Mac Miller's dog after his passing. Beautiful
7. The Obamas
Source:Instagram
We've seen Barack, Michelle, Malia and Sasha Obama's dog Bo grow up in the White House ever since he was a young pup. If you thought Migos was doing something special hiring security for their dogs, try having your very own secret service agent watching over you. You go, Bo.
8. Mariah Carey
Source:Instagram
Mariah Carey has loved dogs since way before people were posting pics of their pup on social media. Besides Paris Hilton, MC was one of the first to carry her pup around as fashion accessory. Queen!
9. Kylie Jenner
Source:Instagram
Since having daughter Stormi, Kylie hasn't shared many photos of her dogs Normie and Bambi. But according to a recent tweet of hers, they're still around, alive and as happy as ever.
10. John Legend & Chrissy Teigen
Source:Instagram
John and Chrissy see their dogs Penny and Pipa as family. After losing one pup back in 2017, they adopted a new one, Puddy, to add to their doggie family. Their daughter Luna is already obsessed.
11. Zendaya
Source:Instagram
The actresses dog is literally like her little child. Noon gets to fly private jets with her mom and allat. That's one lucky pup.