Will November 6th be your first time voting in the midterm elections? Is it your first time voting ever? There's no reason to feel ashamed or embarrassed and it's not too late to get out and start making a difference today. In fact, it's more important now, more than ever, that we make our voices heard.
55% of those over the age of 60 voted In the 2014 Midterms, just 16% of those under the age of 30 voted. That means that the people who are putting decision makers in office don't have our best interest in mind. It would explain why we have all the old guys making decisions for us. We can fix that one vote at a time.
If you've never voted before and are unsure of what to do, don't worry, we've got you covered. We're about to break down voting in the easiest way possible.
Let's begin with registering to vote. Unless you live in North Dakota, you're required to be registered in order to cast your vote in the election. We've already provided a break down of each state and their registration deadline, but what's next?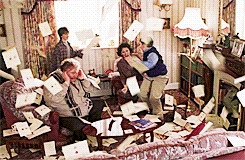 You can register at your local elections office, department of motor vehicles, or mailing in your registration. However, there's no need to feel overwhelmed with having to go somewhere and file paperwork. A lot of places offer online voting registration and all you'll need is a photo ID. Some states allow you to vote with a non-photo ID like a birth certificate or social security card. For the tea on your state, click here.
Keep in mind, if you're a first-time voter who registered to vote by mail or online and have never provided proof of photo identification during registration, you'll need to provide proof of identification and address at the polls. A copy of a current utility bill, bank statement, government check, paycheck, or other government documents that show your name and address are acceptable forms of proof of address.
If you change your name or permanent address, make sure your registration is updated as well.
So, who's allowed to vote?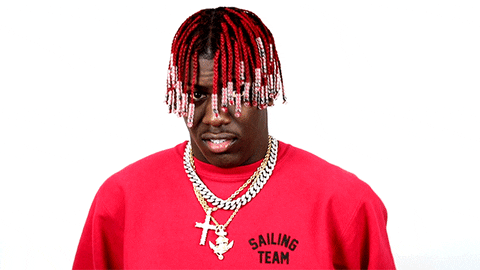 First, you'll have to be a U.S. citizen in order to vote. Unfortunately, this does not include permanent legal residents.  You'll also have to meet your state's residency requirements in order to vote. Keep in mind, homelessness does not prohibit you from being able to vote. In fact, you can list a shelter address or even a street corner as your voting address where you could receive mail. Voter registration cards provide an area for this.
Some convicted felons may not be able to vote but it varies by state.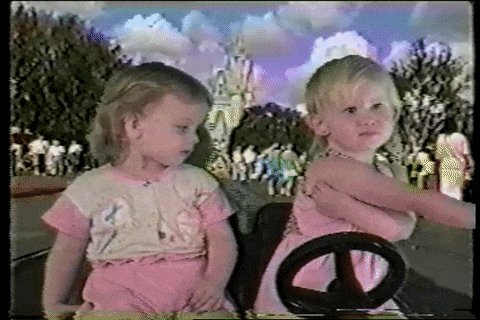 While we're on the subject of who can vote, age is not just a number. For most states, you have to be 18 years old to vote. In some states, you can register and pre-register to vote as early as 16 years old. Politics affect us at all stages and ages in life, it's never too early to want to get involved. Check out the age requirements for voting in your state.
On election day, it's very important that you vote at the polling locations assigned to you. Most states assign you a specific polling place or voting location. Locations can include schools, malls and grocery stores so be sure to check out your voter registration card for the details and stick to that! If you don't know where to go, this may be helpful.
Some states have early voting so you can avoid the lines that may come with voting on election day.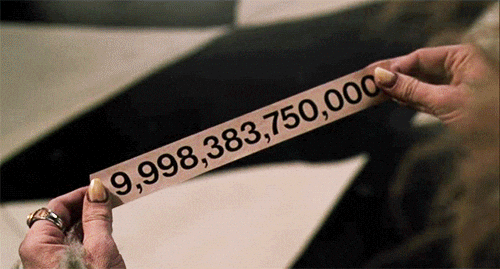 Absentee voting, or voting by mail, is an option for those who are unable to get to their registered polling location because you are temporarily living in another place, are in the military, or are overseas.
Now that you've gotten the hard stuff out of the way, it's on to voting.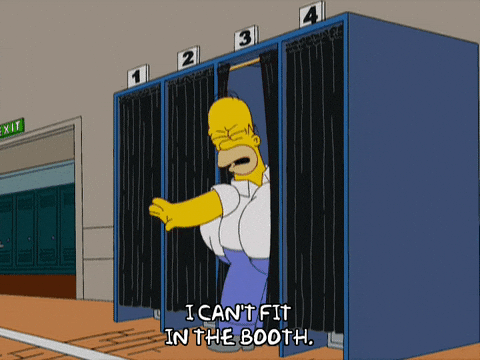 Voting is pretty simple at this point. When you arrive, you'll be taken to your private voting station where you will be able to check boxes and what not. There will usually be one or two poll workers there to monitor the situation. There's no talking or sharing of any information while at the polls. If you have a problem with your voting machine at your polling location, let your local poll workers know.
Most states will allow you to vote straight down the ballot by the political party with just the click of a button. You can vote individually. Honestly, it's always suggested to vote individually because just because someone is Political Party Skin Folk, doesn't make them Kin Folk.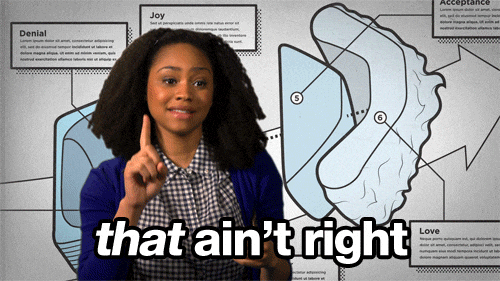 But ultimately, it's your decision what you want to do with your vote.
If you're nervous and just want to get an idea of what things are all about before you hit the polls on November 6th, you can always request a sample ballot. They look very close to what you'll see on election day and are a helpful tool to get you prepped for the big day. You can request one from your local election office or by clicking here.
Do you think you're ready to head to the polls next month? Don't be nervous! Get out there and vote.