Swizz Beatz has been consistent in the game since he first hit the scene back in the late 90's. 20 years later and the infamous producer is still responsible for some of the hottest songs on the charts today.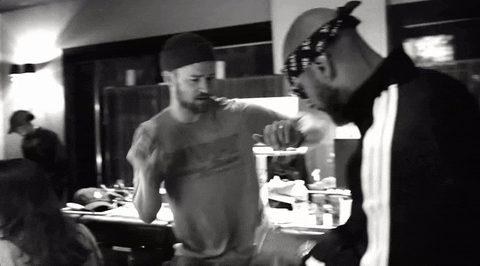 Lil Wayne's "Uproar" reminded people why Swizzy is one of the greatest to ever do it, and on Friday, the Bronx legend dropped his second studio album Poison featuring some of his Hip Hop colleagues including Kendrick Lamar, Pusha-T, Nas, Jadakiss and 2 Chainz.
Swizz spoke to The Fader about his 10-track project and how his presence is needed right now in the music game, saying:  "I feel like real lyrics and music are needed. I'm not against other artists having fun and doing what they do, but as far as me having the experience and longevity that I have, what am I bringing to the table in 2018? That's why I keep saying "quality" I don't feel like there's enough quality out there. There's a lot of quantity."
And if you thought the Harvard Grad was just some old head, beat-maker who's not in the know — you thought totally wrong. Swizz is so in tune with the current state of Hip Hop that he got J. Cole to Executive Produce his latest album.
Swizz told The Fader:
"He played the role of young mentor to me. I'm not too cool where I can't have a young mentor, being as I'm a young OG. We were playing each other music, and then we started talking about things other than our projects, books, different things. One time, I was playing him songs from the album — before I had all these different sonic elements to the album, before separating them into four boxes. What I played you guys, where it stopped, he was like, "That's the record. The other records you're playing me, they're huge, but I don't think you need it." And I'm like, "Are you crazy?"
Two-decades in a Swizz Beatz is still a force to be reckoned with. But for some reason, folks don't give credit to anything that happened before social media was a thing. But we're here to remind you.
Hit the flip to check out these songs you probably didn't know Swizz Beatz produced.