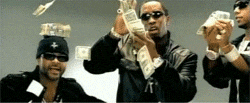 Whoever came up with sayings like "Love Don't Cost A Thing," "You Can't Buy Love" and "Money Doesn't Make You Happy" probably has never experienced a breakup that cost them half of their savings.
We always hear about the big divorces in Hollywood that has stars paying their former spouse something to the tune of a milli or more. Just look at Amazon founder Jeff Bezos. He's making headlines everywhere regarding his wild expensive divorce from now ex-wife MacKenzie Bezos. According to court docs, MacKenzie will walk away from they 25 year marriage with a jaw dropping $37 billion.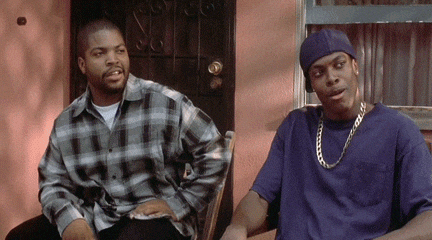 It's not just white folks and billionaires having to cough up coins during a split. Check out our list of some the crazy expensive divorces that went down in Black Hollywood.
1. Michael & Juanita Jordan
Source:Getty
The NBA great and then wife Juanita were married for 17 years before she filed for divorce in 2006. The following year, the couple reached a divorce settlement of of $168 million.
2. Bob & Sheila Johnson
Source:Getty
After founding BET together and being married for over 33 years, the couple divorced in 2002, with Sheila walking away with $400 million.
3. Eddie & Nicole Murphy
Source:Getty
After five kids and 12 years of marriage, Nicole Murphy filed for divorce from husband Eddie back in 2005. The pair remained friends after the split and actually had a prenup, but Nicole still came out of it $15 million richer.
4. Tiger & Elin Woods
Source:Getty
In 2009, nearly 12 women came forth claiming to have had a relationship with Tiger during the five years he was married to Elin. Despite the golf star's attempt to save his marriage with a public apology, Elin filed for divorce in 2010, and received a whopping $110 million.
5. Lionel & Diane Richie
Source:Getty
After 9 years of marriage, Diane filed for divorce from the famous singer in 2004 — demanding $300,000 a month, which included $15,000 for clothes, shoes, and handbags; $600 for Pilates classes; $50,000 a month for manicures, massages and other personal services; and a plastic surgery budget of $20,000 a year. The pair reached a settle in which Diane received $20 million.
6. Janet Jackson & Rene Elizondo
Source:Getty
After getting secretly tying the knot in 1991, Janet Jackson and singer/songwriter rene Elizondo split in 1999. That same year, Rene sued Janet for spousal support. The pair eventually settled out of court, with Janet paying Rene a cool $10 million.