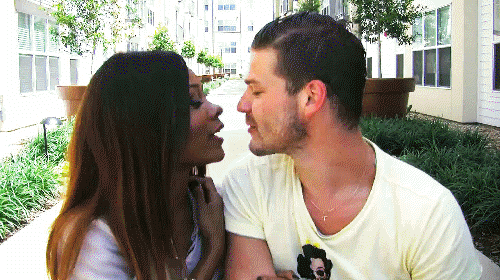 When it comes to being in a relationship, everyone has their own rules, own goals, own likes and dislikes. But when it comes to celebrity couples, we treat their relationships as if we're apart of it.
When gossip when something goes wrong and gloat when the pair seems to get their ish together. And if folks don't seem like a good match, ya'll have no problems letting them know in the comments. But just remember, all couples aren't made the same.  Being with the one you love, regardless of age, race, or gender is really what true love is all about. Take a look at some of our favorite unorthodox couples that actually worked out for the best.
1. Jeannie Mai & Jeezy
Source:Instagram
When the pair first starting dating, folks gave them the side eye due to Jeezy's past, and Jeanie's former comments about dating Black men. But many month, an engagement and several IG videos later, it looks like Jeanzy might last. 
2. Mariah Carey & Nick Cannon
Source:Getty
People had their reservations about the difference in career status, race and age when it came to Nick and Mariah's bond. But even after the divorce, their bond is closer than ever! And dem babies are beautiful!
3. Tamara Mowry & Adam Housley
Source:Getty
Tamera has always been open about the struggles she's faced being in an interracial relationship with husband Adam. But two beautiful kids and seven years of marriage later, love obviously won.
4. George Lucas & Mellody Hobson
Source:false
Interracial love has always been a taboo topic with older generations. But the Star Wars creator and his beautiful make it look so easy.
5. Alicia Keys & Swizz Beatz
Source:Getty
Their union was a little toxic at first (considering that Swizz was allegedly still married to Mashonda at the time). But alas — love won.
6. Reginae & Lucci
Source:false
People are still on the fence about this love affair, considering their age difference, but it is what it is.
7. Tina Turner & Erwin Bach
Source:false
Goals.
8. Grace Hightower & Robert DeNiro
Source:false
Robert DeNiro was always into chocolate sisters. I mean, he directed "Bronx Tale"!
9. Opal & Ron Perlman
Source:false
Who knew that Hellboy was into sistas? Beautiful couple.
10. Heather Headley & Brian Musso
Source:false
Not many knew that the neo soul queen had a White bae. But 15 years of marriage later proves that love always wins.