I met a goddess today, she's black and her name is Solange Knowles.
Why is Solange so freaking cool?
I mean, I know she's Beyonce's kid sister and all, and coolness does kind of run in the Knowles' DNA, but damn it, can we all get the digits to their genetic code?
Solange released the visuals to her True EP tune "Lovers In The Parking Lot" and it was all that and a bag chips with a soda on the side (yes, I took it way back).
Who else do you know that can get the realest OG Bun B to do a choreographed two-step dance sequence on camera? Uhhh…no one.
So this is to aaaaaaaaaaaaaall of Solange's quirky, I'm-trying-out-these-moves-in-my-bedroom-all-by-my-damn-self, dancing greatness.
To the tune of Solange's "Dancing In The Dark," scroll below and witness Solange's body-rolling magic down under.
I only wanted to be your woman…
To give you all the things I know I can…
But you can't know me, no you can't know me
If you don't even know yourself
Oh, I still wanna be there…
But I got more enough in reasons…
To see this ain't our season…
I should be leavin…
Oh, these leaves dancing in the dark.
And I should be dancing, baby dancing (Ooh)…
And I should be dancing, baby dancing…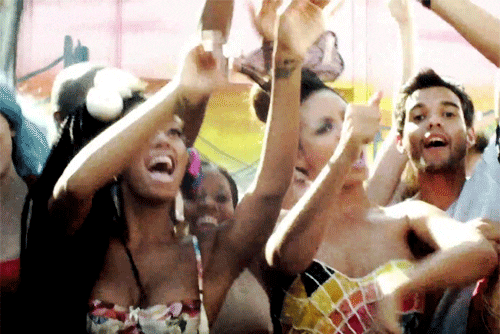 Yeah, I should be grooving…
Yeah, baby grooving…
Yeah I should be…
moving on my own…
yeah, moving on my own…
Boom-boom-kat take that!
Also On Global Grind:
27 photos
Launch gallery
Source:Instagram
1 of 27
1. Kanye X Adidas. Thank u to Yé for believing in me
Source:Instagram
2 of 27
2. excited to be apart of CR fashion book issue 6 @crfashionbook @carineroitfeld #crfashionbook
Source:Instagram
3 of 27
3. Today's vibes
Source:Instagram
4 of 27
4. Selfie
Source:Instagram
5 of 27
5. Nighty night
Source:Instagram
6 of 27
6. thank u Phillip Lim. Dope show 😍
Source:Instagram
7 of 27
7. Last nights look- Calvin Klein top & skirt, Givenchy coat, Manolo heels
Source:Instagram
8 of 27
8. Hehe my sneak peak vid of my contact look they put on me got bigger than I intended.
Source:Instagram
9 of 27
9. Wolfie
Source:Instagram
10 of 27
10. OOTD/OOTN
Source:Instagram
11 of 27
11. Last night wearing Alexander Wang head to toe!
Source:Instagram
12 of 27
12. I never take selfies with the front camera who knew this shit was so good. Lol. Makeup by me duuuuh
Source:Instagram
13 of 27
13. Turn up.
Source:Instagram
14 of 27
14. #OneEye
Source:Instagram
15 of 27
15. Really though? #SideEye
Source:Instagram
16 of 27
16. Boobs & Hair
Source:Instagram
17 of 27
17. Boobs & Hair
Source:Instagram
18 of 27
18. Ravishing In Red
Source:Instagram
19 of 27
19. Kim Rockin' The Hell Out Of Her Red
Source:Instagram
20 of 27
20. these grocery bags match my fly
Source:Instagram
21 of 27
21. I wore this look the other night on my date night
Source:Instagram
22 of 27
22. Dress In All White
Source:Instagram
23 of 27
23. All White Like An Angel
Source:Instagram
24 of 27
24. Just changed my #KylieHairKouture extensions to my jet black 20" clip ins :)
Source:Instagram
25 of 27
25. Morning Melbourne
Source:Instagram
26 of 27
26. Kylizzle X
Source:Instagram
27 of 27
27. Kim Kizzle