I met a goddess today, she's black and her name is Solange Knowles.
Why is Solange so freaking cool?
I mean, I know she's Beyonce's kid sister and all, and coolness does kind of run in the Knowles' DNA, but damn it, can we all get the digits to their genetic code?
Solange released the visuals to her True EP tune "Lovers In The Parking Lot" and it was all that and a bag chips with a soda on the side (yes, I took it way back).
Who else do you know that can get the realest OG Bun B to do a choreographed two-step dance sequence on camera? Uhhh…no one.
So this is to aaaaaaaaaaaaaall of Solange's quirky, I'm-trying-out-these-moves-in-my-bedroom-all-by-my-damn-self, dancing greatness.
To the tune of Solange's "Dancing In The Dark," scroll below and witness Solange's body-rolling magic down under.
I only wanted to be your woman…
To give you all the things I know I can…
But you can't know me, no you can't know me
If you don't even know yourself
Oh, I still wanna be there…
But I got more enough in reasons…
To see this ain't our season…
I should be leavin…
Oh, these leaves dancing in the dark.
And I should be dancing, baby dancing (Ooh)…
And I should be dancing, baby dancing…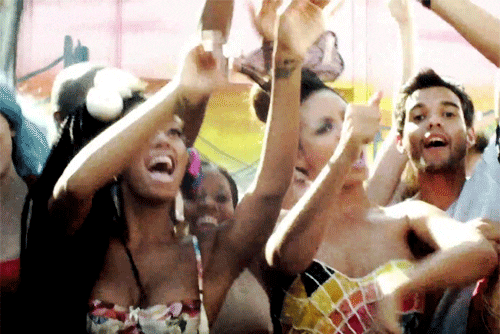 Yeah, I should be grooving…
Yeah, baby grooving…
Yeah I should be…
moving on my own…
yeah, moving on my own…
Boom-boom-kat take that!
Also On Global Grind: