The 2020 holiday season is officially here! It might look a little different than past celebrations, due to the coronavirus pandemic, but it's time to get into a festive mood nevertheless.
There happens to be a lot to love about the holidays. For one, they have a way of reminding you of what's really important in life. It's a time to reflect on everything you've been blessed with and a time to refocus on what matters to you most. Many of us get a chance to reconnect with our loved ones. And if not, we can at least look forward to some downtime at home and our favorite holiday movies.
ALSO: Thanksgiving Throwback | Remember These Hilarious & Generous Grandmas Who Went Viral Last Year?
Next week, we're kicking things off with Thanksgiving and Black Friday. That means food, traditions modified into quarantine-friendly celebrations and libations, and of course, sales, sales, and more sales.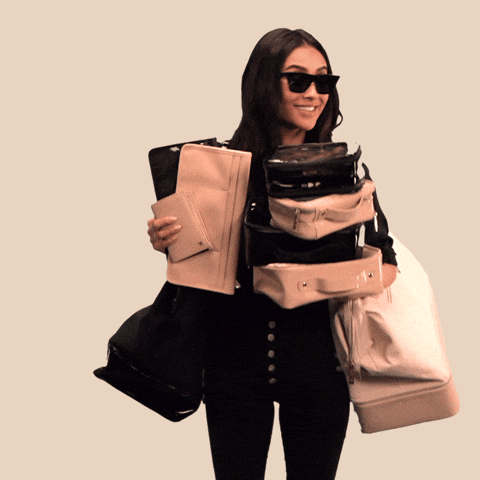 2020 has been difficult for most of us, to say the least, so we're praying that with the holiday season and the new year comes consolation and ease. In the meantime, we gathered some famous family moments to put a smile on your face. See those below and let us know how you'll be spending the holiday this year!
ALSO: Black Thanksgivings | Which Hilarious Family Member Are You On Track To Becoming? [QUIZ]
1. Moments we'll never forget.
2. Have you ever loved a family more?
3. Still waiting on that prayer, Ciara.
4. The Carey-Cannon family was full of love for last year's Thanksgiving celebrations.
5. La La and Ciara's sons are the cutest ever.
6. You've got to love 'em.
7. Can you guess this famous duo?? That's right, it's Chloe and Halle!
8. Those hugs'll get you every time.
9. Neil Patrick Harris and the fam bam three years ago.
10. The perfect picture of strength and melanated beauty.
11. Yara Shahidi and her little brothers are pretty much triplets.
12. Slay Mitchell with the loves of her life.
13. The James Family putting on for every Black family in America, per usual.
14. Does it get any cuter than this? It does not.
15. Blonde braids and curls for days.
16. We couldn't leave Ayesha out of the family fun.
17. The Stephens family calls a board meeting.
18. The starting lineup for the Williams-Ohanian family is unbeatable!
19. This moment right here… precious.
20. Willow and grandma… and Will's face is everything.
21. Keep your kiddies close.
22. Reese comes through with a corny joke… hehe.
23. Speaking of corny joke time, the Knowles-Carter-Lawson ladies are our Mood 4Eva.
24. The Bosh family being incredibly precious per usual.
25. Jessica Simpon's babies growing up so fast.
26. And last, but not least, the West kids are in the building!