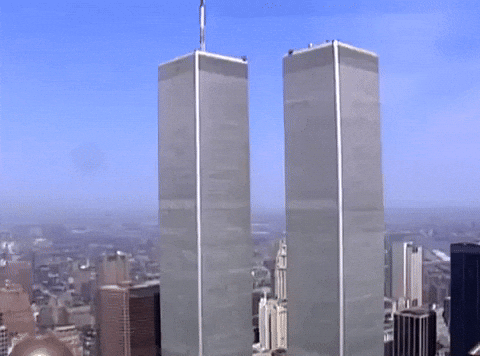 Today marks 18 years since the devastating September 11th attacks that changed the country as a whole. Every year, most Americans honor the ones we lost on that fateful day, while others have managed to turn other people's pain into profit.
https://twitter.com/TsunamiJaniLive/status/1160222497364676613
Even some of the most popular brands we know have been hit with accusations of using tragic events just to be apart of a conversation on social media. An article in Ravishly pointed out:
Co-opting one of our nation's greatest tragedies to curry capitalism borne of people's intense grief and pain is not in any way OK.
Check out these companies accused of  using 9/11 for promo purposes only.
1. Frontline Cigars
Source:Twitter
Very subtle, guys.
2. Walmart
Source:false
Floridians, Yall tried it.
3. Build-A-Bear
Source:false
Remember this mishap?
4. Applebees
Source:false
When opportunity knocks, Applebees answers.
5. Sherwin-Williams
Source:false
Thanks for weighing in, Sherwin-Williams
6. Medieval Times
Source:false
Who knew Medieval Times even had a Twitter account?
7. Waffle House
Source:false
Waffle House usually can do know wrong, so we may let this one slide.
8. Marriott Hotel
Source:false
But what does….nevermind.
9. White Castle
Source:false
Thanks White Castle, but nah.
10. Bass Pro Shops
Source:false
Nice sentiment, but it reeks of thirst.
11. CVS
Source:false
Really CVS? With the logo and all.
12. Vitamin Shoppe
Source:false
Putting your logo on a memorial post — very classy VS.