Sure, the VMAs are about videos and music — but many of us tune in to see our favorite celebrity couples hit the carpet together. It's kind of a big deal to be apart of a super star couple during award season. Everyone is tuning in to observe your chemistry, see if your outfits are and sync, and most of all, to see if anyone from the pair runs into a famous ex.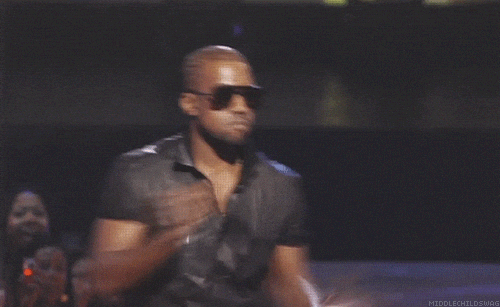 It's different for people like Kanye West though. He went from drinking Hennessy on the VMA red carpet with Amber Rose to giving her a shoutout on stage while he was with then new wife Kim Kardashian.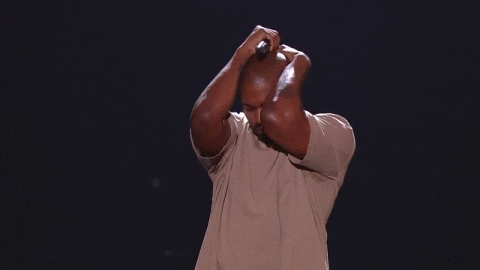 Nothings more epic than seeing a couple you ship attend an award show together looking happy, coordinated and in love. We can't wait to see which lovebirds hit the carpet together at this year's Video Music Awards, which air Sunday night on MTV.
But until then, scroll down for some of the most iconic couple moments in VMA history.
1. Before swag was swag, J.Lo and Puff Daddy had it. They were definitely the hottest couple at the 2000 VMAs, and may still hold that title even today.
Source:Getty
2. 2003 was a great year for 50 Cent. He and Vivica A. Fox were a sexy couple before things went awry.
Source:Getty
3. Beyonce & Jay Z are the GOAT couple of every award show.
Source:Getty
4. Kanye West & Amber Rose at the 2009 VMAs will forever go down in history.
Source:Getty
5. Ahhh Meek & Nick. What a time.
Source:Getty
6. Chris Brown & Rihanna were the "IT" couple of 2007. They even hit the stage to perform "Umbrella" together at the VMAs that same year.
Source:Getty
7. New generation of epic coupledom.
Source:Getty
8. 2005 was such a different time. Ciara was virtually unknown to the masses, and Shad Moss was Bow Wow with a ponytail.
Source:Getty
9. Britney Spears & Justin Timberlake were basically royalty in the late '90s. This photo of them at the VMAs in 2000 looks more like a prom pic than an award show. Adorbs.
Source:Getty
10. New love. Still iconic.
Source:Getty
11. 'Member these two were a thing?
Source:Getty
12. Ariana and one of her many VMA dates.
Source:Getty
13. Who knew back in 2007 that Katy Perry would be a huge star and Travis McCoy would be missing in action?
Source:Getty
14. Gucci & Keyshia always show up and show out.
Source:Getty
15. Jessica Simpson & Nick Lachey were the cutest couple in Hollywood before reality TV fame. Here they are at the 2005 VMAs during happier times.
Source:Getty
16. Justin Bieber and Selena Gomez were just kids when they hit the VMA red carpet together in 2011.
Source:Getty
17. Ice T & Coco always bring lots of energy, wherever they go.
Source:Getty