Thanksgiving is here and while 2020 celebrations will probably look a little different, because of the coronavirus pandemic, we're celebrating nonetheless.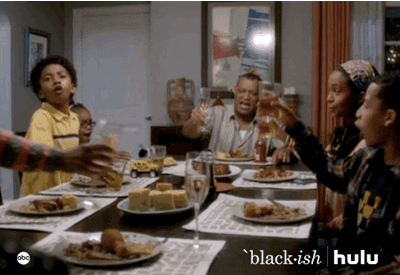 This time of year is all about family, spreading joy, and pigging out on our favorite holiday dishes — and by the looks of social media, folks have every intention of maintaining the tradition, despite a rollercoaster 2020. From COVID-19 to the fighting systemic racism and police brutality, life hasn't at all been easygoing as of late, but that doesn't mean we don't have a ton to be thankful for. We do.
Get into our list of things that are putting a smile on our faces, even through such a tumultuous year, and let us know how you're celebrating Thanksgiving with your loved ones.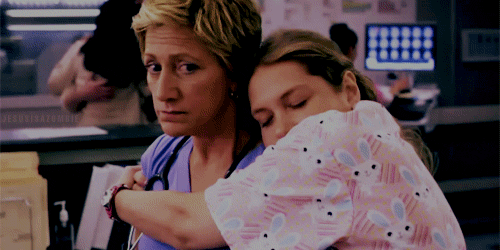 Hospital workers
First and foremost we have to give it up to all the essential workers who continue to carry us through the pandemic. Join us in applauding all those who show up to assist in keeping the nation safe, even at the risk of their own health.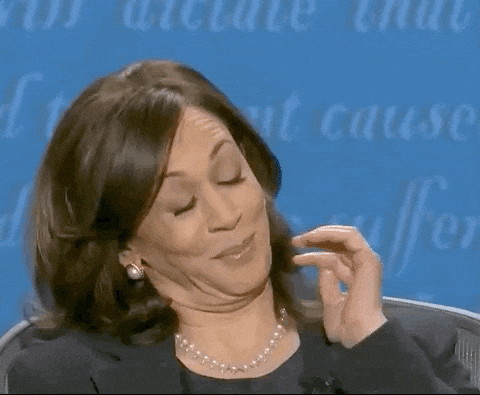 Kamala Harris
Joe Biden and Kamala Harris beat Trump in the 2020 presidential race and we couldn't be more grateful to get that poor excuse for a leader out of office.
Social media
During these trying times, we've had apps like Instagram, Twitter, and Zoom to keep us somewhat connected. Checking in online certainly isn't as great as checking in, in person but we are grateful to at least have the option.
Black Panther 2
Just last week, news about the sequel hit the internet and spread like wildfire. "Multiple sources tell The Hollywood Reporter that Marvel is now readying Black Panther 2 for a shoot that will start in Atlanta in July and last for upwards of six months," THR stated, adding "Mexican actor Tenoch Huerta, who was one of the stars of Netflix's Narcos: Mexico, is in talks to play one of the antagonists, sources tell THR. Letitia Wright, Lupita Nyong'o, Winston Duke and Angela Bassett are expected to return for the new feature, with some saying Wright's character Shuri may take on a more prominent role."
Rest in peace to the King, Chadwick Boseman.
Jingle Jangle
Speaking of great big screen moments, have you tuned into Netflix's new holiday movie, Jingle Jangle: A Christmas Journey? Starring Phylicia Rashad and Forest Whitaker, it's absolutely magical. Check out the trailer above.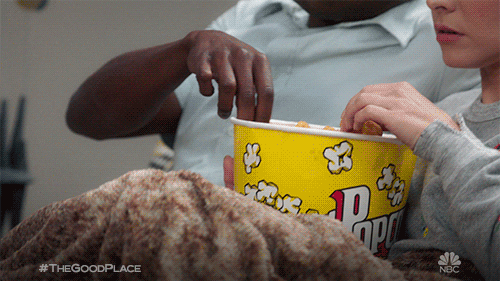 Netflix
While we're at it, let's just give a huge 'round of applause to Netflix for winning under all this pressure and keeping the fire content coming.
Rihanna
At every available point, we'd like to thank the Lord above for the Bajan queen, who has done so much to transform the makeup and intimate apparel industries. Now, she's working her magic on skincare!
VERZUZ
What Swizz Beats and Timbaland have done with their incredible battle series VERZUZ is spectacular. Most recently, they got longtime enemies Jeezy and Gucci Mane in the same room for a legendary moment watched 'round the nation. VERZUZ gave us Monica vs. Brandy, Erykah Badu vs Jill Scott, and the list goes on. The super producers have certainly kept us entertained, and more, during quarantine.
The Fresh Prince of Bel-Air Reunion 
Speaking of unexpected reunions, Will Smith got the old gang together for a heartwarming and healing HBO Max special. The superstar let us in on how he and Janet Hubert, the original Aunt Viv, mended their issues after all this time. You've got to tune in.
Time with our loved ones
We are keeping the world in our prayers as we continue to fight the pandemic — so many lives have been lost and so much pain endured. This haunting experience has certainly made us all the more grateful for those loved ones we're still able to speak to.
Have a blessed Thanksgiving!