Barack Obama has probably the sweetest tooth of any President in history. The Prez is always in a small town esting up people's food. He's always in some ice cream parlor or slurping down some ice tea.
Recently the Prez stopped by made a surprise detour to O&H Danish Bakery, in RACINE, Wis. He stooped by to pickup some pastry delights he sampled a pecan kringle, and said it was 'outstanding' and added: 'It makes you happy.' He ordered one pecan and one cherry. Those cakes did look good we might have to visit that little bakery. Take a look at the Prez going in on some cakes.
[pagebreak]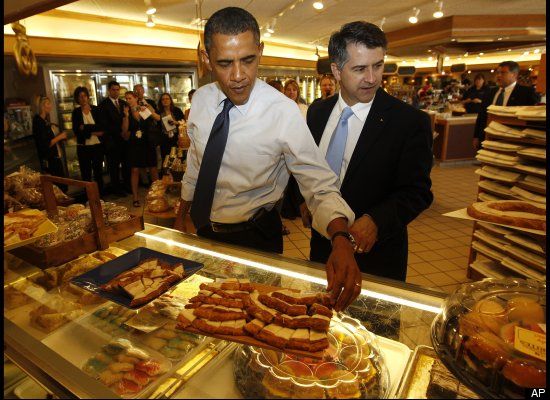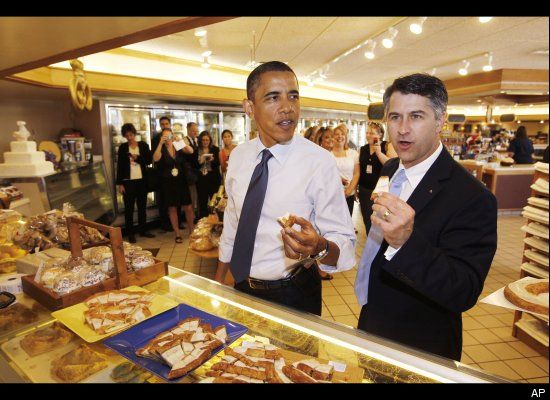 [pagebreak]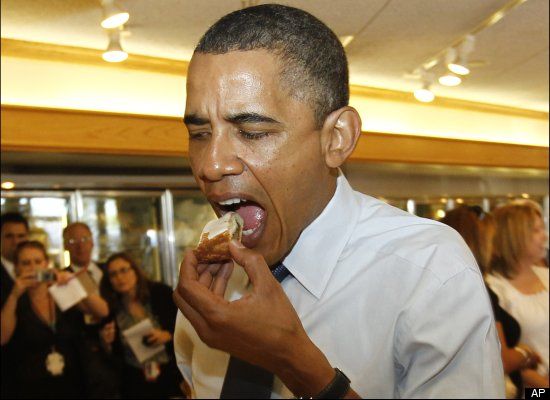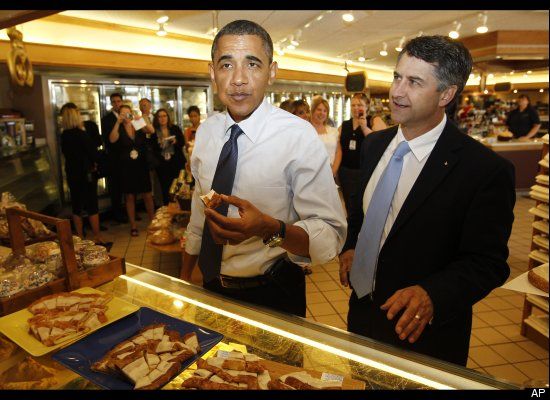 [pagebreak]
[pagebreak]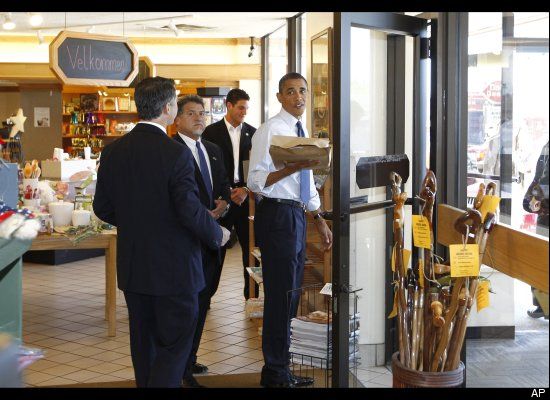 Also On Global Grind:
27 photos
Launch gallery
Source:Instagram
1 of 27
1. Kanye X Adidas. Thank u to Yé for believing in me
Source:Instagram
2 of 27
2. excited to be apart of CR fashion book issue 6 @crfashionbook @carineroitfeld #crfashionbook
Source:Instagram
3 of 27
3. Today's vibes
Source:Instagram
4 of 27
4. Selfie
Source:Instagram
5 of 27
5. Nighty night
Source:Instagram
6 of 27
6. thank u Phillip Lim. Dope show 😍
Source:Instagram
7 of 27
7. Last nights look- Calvin Klein top & skirt, Givenchy coat, Manolo heels
Source:Instagram
8 of 27
8. Hehe my sneak peak vid of my contact look they put on me got bigger than I intended.
Source:Instagram
9 of 27
9. Wolfie
Source:Instagram
10 of 27
10. OOTD/OOTN
Source:Instagram
11 of 27
11. Last night wearing Alexander Wang head to toe!
Source:Instagram
12 of 27
12. I never take selfies with the front camera who knew this shit was so good. Lol. Makeup by me duuuuh
Source:Instagram
13 of 27
13. Turn up.
Source:Instagram
14 of 27
14. #OneEye
Source:Instagram
15 of 27
15. Really though? #SideEye
Source:Instagram
16 of 27
16. Boobs & Hair
Source:Instagram
17 of 27
17. Boobs & Hair
Source:Instagram
18 of 27
18. Ravishing In Red
Source:Instagram
19 of 27
19. Kim Rockin' The Hell Out Of Her Red
Source:Instagram
20 of 27
20. these grocery bags match my fly
Source:Instagram
21 of 27
21. I wore this look the other night on my date night
Source:Instagram
22 of 27
22. Dress In All White
Source:Instagram
23 of 27
23. All White Like An Angel
Source:Instagram
24 of 27
24. Just changed my #KylieHairKouture extensions to my jet black 20" clip ins :)
Source:Instagram
25 of 27
25. Morning Melbourne
Source:Instagram
26 of 27
26. Kylizzle X
Source:Instagram
27 of 27
27. Kim Kizzle