Just like any other holiday, folks do whatever they can to stay in February to  get into the Black History month spirit. Black people are Black all day, everyday but even we need a shift sometimes from the traditional Black History Month celebration — like highlighting the same three heros, and listening to the same music, or watching the same old movies.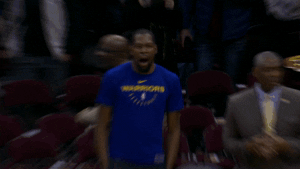 There's nothing wrong with tradition, but in order to grow, you've got to switch it up sometimes. So, we put together a list of dope films to watch on Netflix right now that will certainly get you into the Black History Month spirit.  Thank us later.
Black Earth Rising 
In this Netflix original miniseries, Michaela Coel plays Kate Ashby who, as a child, was rescued from the horrific aftermath of the Rwandan genocide and brought to the UK. But the tragic shadow of her past proves impossible to escape. Coel definitely flexed her non-comedic acting skills in this one.
Ali
13th
In Ava Duvernay's enthralling 2016 documentary, scholars, activists and politicians analyze the criminalization of African Americans and the U.S. prison boom. The Oscar-nominated movie won Best Documentary at the Emmys, the BAFTAs and the NAACP Image Awards.
Mudbound 
Mudbound tells the story of two Mississippi families (one black, one white) who "confront the brutal realities of prejudice, farming and friendship in a divided World War II era." The film also stars Mary J. Blige who received an Oscar nod for her role.
Free State Of Jones
Gary Ross' 2016 film is set in 1863 Mississippi and tells the story of "a rebellious farmer who leads a group of Civil War deserters in a fight to establish a mixed race free state in the deep south." Mahershala Ali and Matthew Mcconaughey star in the film.
The Black Panthers Documentary 
In this vivid, thought provoking doc, Stanley Nelson tells the story of "the Black Panther Party for Self-Defense, which sought to transform a system of racial oppression." To some they were controversial. But to us, they were freedom fighters.
42
Chadwick Boseman stars as the great baseball legend Jackie Robinson in this biopic, who in 1947 became the first Black Major League Baseball Player.
Beasts Of No Nation 
The 2015 war drama film starring Idris Elba was Netflix's first original film. It tells the story of a young boy who becomes a child soldier as his country goes through a horrific war, based on a book of the same name. Some say it was one of Idris' finest acting moments.
Black Panther 
The 2018 superhero film exceeded any expectation that anyone had for it. Not only was the movie a definiing moment for Black America, but it changed the way people view super hero films forever. Black Panther has also been nominated for six academy awards which is unprecedented. If you haven't seen the film yet, don't sweat it! Catch it on Netflix, or when it returns to theaters on February 16th. Wakanda Forever!