Today marks Autumn Equinox, which technically means it's the first day of Fall.
Summer was fun, but now it's time for colorful leaves, bonfires and most of all sweater weather. Saying goodbye to your tank tops and shorts maybe difficult to do; but when you think of all the cool looks you can pull off in the breezy weather, your mind will change with the quickness.
People who aren't even fans of chilly weather love Autumn, solely for the endless potential of drips to pull off. The makeup and outfit ideas are so boundless that folks have already started their "Fall Inspiration Look" videos.
While most people may be dwelling on who will be their main candidate for cuffing season, others just want to slay these fall looks for the 'gram.
Moral of the story is, it's time to get right for Autumn. Whether you're rocking denim, flannel, a hoodie or sweater, just make sure that Drake, the sweater God himself, would be proud.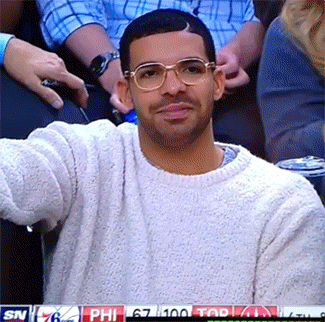 Or Pharrell. He's a sweater God too.
The weather may not have broken fully yet, but that hasn't stopped folks from pulling out their sweaters and hoodies with the quickness. Check out these celebs honoring the return of sweater weather.
1. The Queen Bey's ready for Autumn
Source:false
Who doesn't love a candid Beyonce moment?
2. Kelis is killing the sweater game in her latest photo shoot.
Source:false
The singer recently posed for Essence in an oversized sweater that you can't help but to adore.
3. Cardi stays ready.
Source:false
Balenciaga Bardi is here for the Fall breeze.
4. Nicki Minaj's look may be a season ahead…
Source:false
But we love the look, nonetheless.
5. Travis Scott keeps a hoodie in tow.
Source:false
Hey Stormi, with the photobomb!
6. At times it feels like Joe was born in a sweater.
Source:false
Oh heyyy Jesse Williams.
7. OVO Hoodie SZN
Source:false
Drake never misses the opportunity rock a fleeky sweater.
8. Oh he ready, ready for Fall.
Source:false
Tekashi may be the biggest troll out, but at least he knows when to bundle up.
9. Muva & India Love are ret to go
Source:false
It's rare to see these two keeping it casual, but it suits them well.
10. Issa Rae is looking real cozy in her denim
Source:false
If sweaters aren't your thing, a classic denim jacket is certainly the wave.
11. Meek and Future can't wait for the seasons to change.
Source:false
Maybe we'll get new music too.
12. Remy rocking camo is a look!
Source:false
Remy Ma hasn't missed a beat when it comes to her drip lately
13. MGK, The Rap Devil, rocking his rap devil hoodies
Source:false
Not only is it Autumn season, it's Machine Gun Kelly's season, and his merch hoodies are fire!