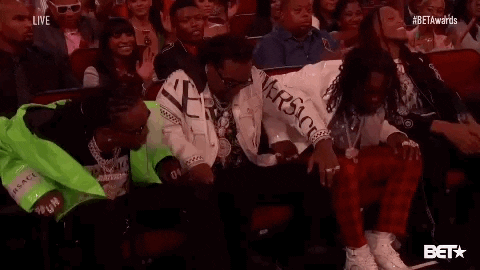 The 2019 BET Awards weekend kicks off yesterday, and it's crazy to think that the show has been around for nearly 20 years! That means 18 years of the flyest, dopest and wackest fashion moments you've ever seen in your life. Fashion trends change every year, but It's safe to say that this year will be one of the most powerful moments of blackness we've seen in a while.
Black awards shows are known for having the boldest, Blackest style moments out of all the red carpets out there. It's only right to show up in your bestest when you're celebrating your people. Whether it's good, bad or indifferent — the style at the black awards shows are usually a fashion force to be reckoned with.
From trashy to wacky — check out some of the wildest fashion moments in BET Awards history.
1. Trina definitely came a long way since 2000.
Source:Getty
2. Solange's style transformation is unmatched.
Source:Getty
3. Thank God for Remy's glow up!
Source:Getty
4. Lil Mama, what was this hair?
Source:Getty
5. Not for the BET Awards, sis.
Source:Getty
6. We'll let this one slide, Kim Whitley. For the culture.
Source:Getty
7. Really, Tyrese?
Source:Getty
8. Lil Kim has had better looks.
Source:Getty
9. Trina strikes again
Source:Getty
10. Sorry, Megan. This wasn't even fashionable 14 yrs ago.
Source:Getty
11. Pretty Ricky looked pretty hot in these get ups.
Source:Getty
12. Yo Gotti looked as if he came straight off the block to the red carpet.
Source:Getty
13. Holy Denim, MJB!
Source:Getty
14. We LOVE Taraji! Just not this hair.
Source:Getty
15. Before Jilly from Philly found her swag.
Source:Getty
16. We kinda expect this from Cee-Lo now.
Source:Getty
17. Lil Kim put it all on the line this year,
Source:Getty