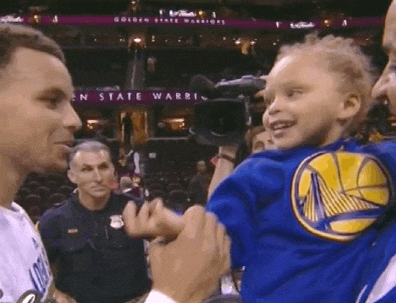 Is it just us, or do people tend to forget it's Father's Day until the day before it's Father's Day?
https://twitter.com/deathwolfxx/status/1139646288230666240
We prepare gifts and trips for our moms sometimes months before Mother's Day rolls around. Been when it comes to celebrating our dad's, the urgency is just different.
Most of us are use to our pops not caring as much about things like holidays and gifts. Hell, some of them don't even care about their birthdays. But just as much as honor and celebrate the women in our lives without an issue, we should do the same for pops. In honor of Father's Day 2019, check our list of famous fathers who put the "cool" in cool dad.
1. Hov has made more songs about Blue than he has about his wife Bey! Real love.
Source:false
2. Khaled is the dad of the year. Hands down
Source:false
3. It's not hard to tell the Wiz loves being a dad to little Sebastian.
Source:false
4. Steph Curry's such a cool dad, he let's oldest daughter Riley steal his shine during post game interviews.
Source:false
5. Chano's daughter Kensli is the SPITTING image of her pops. Twinsies!
Source:false
6. Who wouldn't want Diddy to be their dad.
Source:false
7. Will Smith is the GOAT of cool dads.
Source:false
8. With Game as your dad, you probably never have to worry about bullies.
Source:false
9. Kanye West may be a lot of things — and being a dope dad is one of them.
Source:false
10. Kevin Hart's babies are all over his IG.
Source:false
11. Iman was born to be a dad.
Source:false